K-9 Mail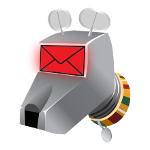 K-9 Mail is an free software mail application for Android. The app is a more functional replacement for the default mail application included on most phones. It supports both POP3 and IMAP mailboxes.
You can install K-9 from Google Play, f-droid.org, or the K-9 website.
We have no tutorial written yet for configuring K-9 with Riseup. You can help by contributing one!